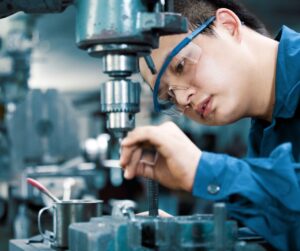 Routine maintenance is important to ensure that the equipment your business relies on is able to perform at an optimal level. Regular inspections, cleanings and calibration can ensure that no matter your industry, your instruments will work better and last longer. At Trident Calibration Labs, we are proud to offer ISO/IEC 17025 accredited calibration services. Read on for some equipment maintenance tips to help keep your instruments in top shape.
 Inspect Regularly
Even for instruments used on a consistent basis, regular inspection can help identify irregularities and ensure that potential problems or damages are acknowledged and addressed before they can worsen. Malfunctioning equipment should be repaired as soon as possible, and by regularly inspecting instrumentation you can be sure to address damage before it becomes irrevocable.
Clean Thoroughly
Regular cleaning is an easy and effective way to keep your equipment functioning properly. Dust and debris can negatively impact accuracy and performance, so it is important to regularly clean equipment and consult the manufacturer's guidelines. By routinely cleaning the surfaces of all equipment, you can have the peace of mind that your instruments will produce consistent results.
Calibrate When Needed
Calibration services are an essential investment for businesses that rely on equipment that needs to provide accurate and consistent results. Even equipment that is inspected and cleaned regularly can benefit from routine calibration services, reducing the risk of having to repair or recall important pieces of equipment. We offer 5-day turnaround time, free local pick-up and delivery as well as on-site calibration, thereby minimizing equipment downtime and ensuring your business can quickly get back to doing what it does best.
Why choose us?
If your instruments are experiencing problems, do not delay in seeking a solution. We can help your business get back up and running as quickly as possible. With the level of experience and attention to detail we provide across the Phoenix area, why go anywhere else?
Contact us today for a fast quote for instrument repair services or any services your business needs!
Over time, even well-maintained equipment and instruments can experience issues. Here are some common causes of calibration problems and how to fix them.